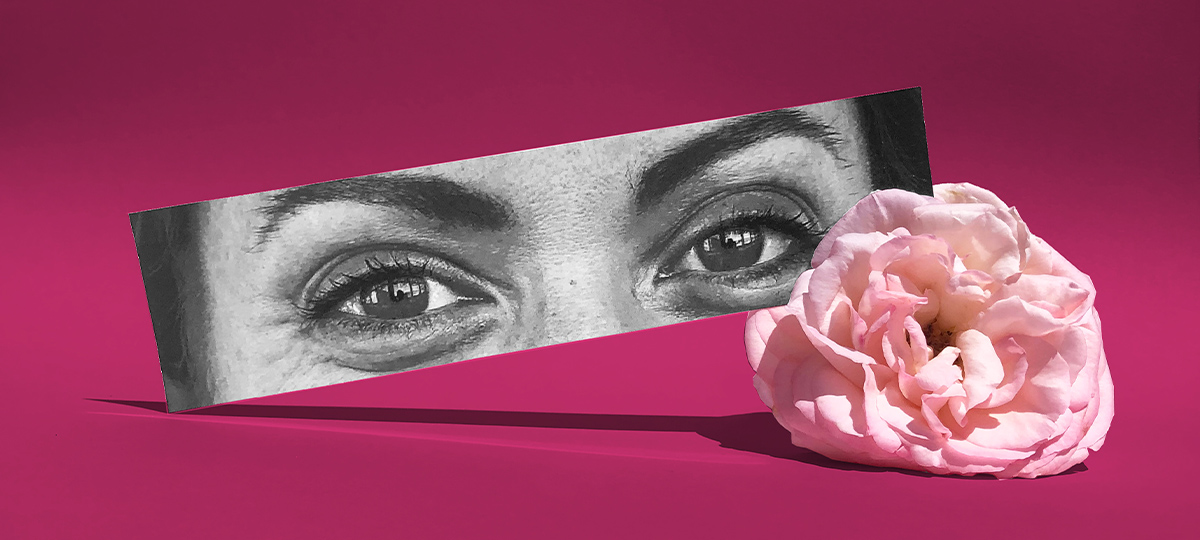 Rather eskimo or butterfly ? It's the international day of Kissing ! Whether they are passionate, stolen, secret, sweet, soft, crazy, on the cheek or in the neck, all the little kisses bring us to our knees. It is obvious for us to introduce our queen of good humor and big kisses : Sandra. It's hard not to look at life through rose-tinted glasses alongside this rainbow-bellied bunny !
Sandra Leduc – 37 years old – 13 years of seniority – Serial kisser of slamming kisses and projects.
Your experience ? Graduated from National School of Architecture and Landscape in Bordeaux in 2007, I was looking for an agency to do my HMONP… I opened the directory (yes paper) and started in alphabetical order… Bubble workshop, a predestined name for Mademoiselle Bulle who had a little special dream, for a bubble to leave the earth is not very common… (Barback's ogres). Raphael hired me, Caroline joined us, we never left each other again. Partner in 2014 , today I am proud of the agency we created and developed with Rémi and our entire team.
Your job today ? Project manager, especially those who need efficiency. Facilitator and organizer of our bubbles and their projects, cadence of a daily animated
Your flagship projects at Bulle Architects's agency ? The dojo of La Teste, my first big project and big site, a superb realization with an architecture all curved and technicality: design, drawing & images, descriptive & quantitative, management of site and reception, everything from A to Z!
How do you see yourself in 10 years ? Happy ?
If you were a building ? I will be a beautiful farmhouse, a beautiful and old stone building, where you warm up in the winter by the fireplace and enjoy the fresh preserved in the summer…
If you were a seed ? A hollyhock : in the language of flowers, it represents the simplicity of love while evoking feminine ambition and the power of creation (a whole program) It spreads very easily and gives rich colors to the urban space… At once dreamy and conquering, she appropriates the roofs, the alleys and the silver shadow that the old walls throw in front of them… We have seen them everywhere in Bordeaux for a few years! They are wonderful when summer comes!
Your favorite sport ? The synchronized swimming I have practiced for 14 years: the alliance of dance and endurance, fluidity and technicity, all in the water!
Your mantra ? When the appetite goes, everything goes !
If you had done an other job ? Teacher of happiness ! life coach or business manager…
Bulle in 3 words : Family – Authenticity – Quality
A memorable moment in Bulle ? There are too many since these 14 years but I will say: A «kamikase» (cocktail that carried his name well) tasted in Paris many years ago, strong emotions and tears of pride during great successes and shared victories, the arrival of Nicolas my husband in this joyful adventure and the day of collective intelligence on the Marco Polo, the strong memory of personalities gathered to develop and improve teamwork on the eve of the first confinement…
Who is the most gourmand in Bulle ? If love of good food is a sin, forgive us because I believe that we are all gourmand ! and happy to be ! A thought all the same to Marie Julie and her night magrets… and to everything she cooks for me !
A gem (shop, movie, book, recipe, exhibition, restaurante…) :
Power Patate – Florence Servan-Schreiber
The perfect woman is a slut – Anne-Sophie and Marie-Aldine Girard
The man who wanted to be happy – Laurent Gounelle
The power of the present – Eckhart Tolle
A place, a destination to visit : Valparaiso in Chile that I discovered with a backpack during my 5th year of study in Latin America : a favorite such as that inspired my graduation diploma and my dissertation : the sensitivity in architecture where some details and arrangements can make us feel emotions…
Your favorite meal ? The prime rib of beef (blue of course !) with a good Pessac Léognan !