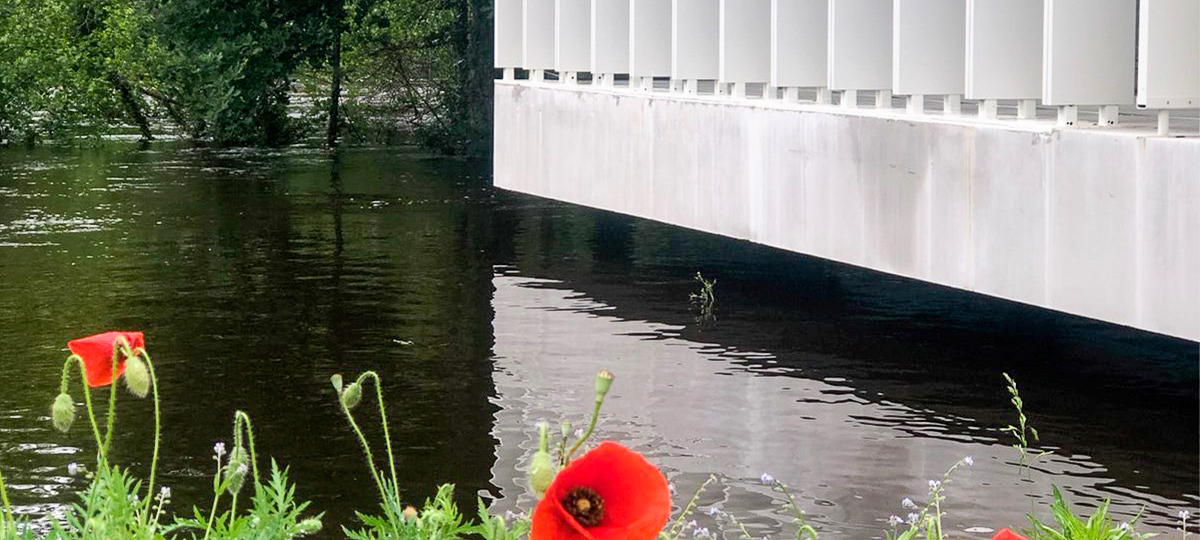 Although often rejected, discharged… water plays an increasingly important role in the design of our projects. Indeed, building owners and communities are increasingly sensitive to the fight against heat islands through the greening of buildings and public space.
But for this sudden greening of our cities to take root and develop, water becomes necessary and indispensable. It then becomes obvious to use the following process: capture, retain, redistribute and recycle. Its management then extends beyond the built to the urban sphere.
So that the green frame keeps its color, the blue frame then comes to complete these new urban developments. We are no longer talking about a heat island, but about an island of freshness. The temperature can then fall several degrees and make public spaces too widely mineralized bearable. The water in the heart of our cities is also a source of calm. Metropolises are beginning to integrate it into their urban projects as an essential element.
The entire Bulle Architectes team is fully committed to this climate fight. That is why we wanted to mark World Water Day by addressing the subject more broadly, including the treatment and discharge of water.
Also concerned about the pollution of waterways, we would like to present a new bubble idea: a bubble curtain!
The Bubble Barrier, is a microbull diffuser designed with a row of perforations located on both sides of the pipe along the entire length. Naturally weighted, it flows at the bottom of the water and remains well in place which offers a simple and fast installation. Air is injected to form a curtain of microbubbles of air that rise from the bottom of the water to the surface. This creates a horizontal current flowing in both directions to form a more or less dense and flexible barrier. Its efficiency depends on the volume of air injected, the number of pipes installed and the distance between the bubbles diffused.
You are probably wondering what this can be used for? Know that this curtain of bubbles has more than one bubble to his bow (to his pipe?)! It can be used to redirect floating waste, act as a retention barrier for sediment or hydrocarbon containment, mitigate marine noise and sound waves, de-ice aquatic surfaces…
You can find it in lakes, ponds, bathing areas, industrial wastewater treatment… This technology offers a wide range of possibilities to improve the state of our waters but above all to protect our marine fauna and flora.
For more details, we invite you to watch an explanatory video and to go bubble on their website : https://www.facebook.com/1innovbyExploreMedia/videos/753433075137123
https://thegreatbubblebarrier.com/bubble-barrier-en/